If you click on the Manage Badges menu you will get to a page that lets you create badges for user's achievements in the LMS.
To assign a badge you may require a given course to be completed. If you have selected to use a grading system in the Namaste! LMS Settings page you can also require a specific grade to be achieved to earn the badge.
If you also use points system, a certain number of points may be required too.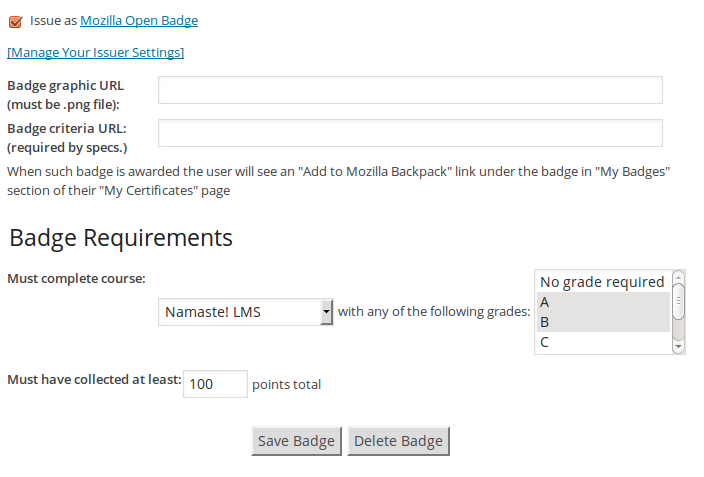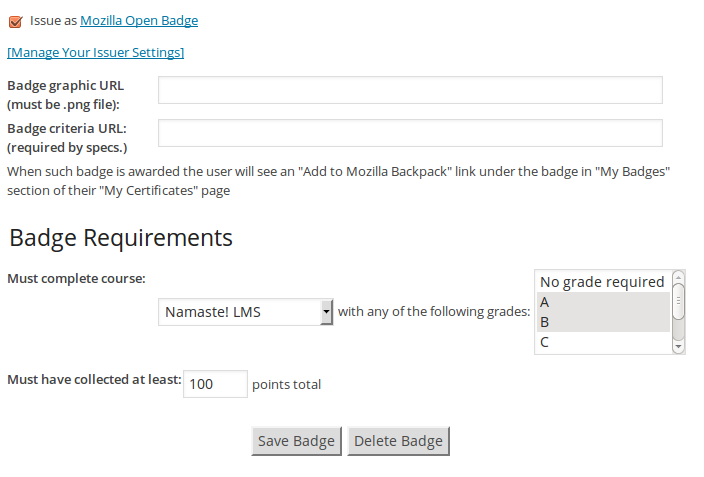 All badges in Namaste! PRO can be also assigned as Open Badges. You just need to enter your issuer settings and fill graphic URL and criteria URL for the badge.
There is a shortcode that lets you list all users who earned a badge.